MODEL TCR-104
Klinge's Tank Container Refrigeration Unit, Model TCR-104, heats and cools the tank's cargo by circulating brine or synthetic oil around external cooling coils in the tank.
The TCR-104 is available with our Nose Mount Model Generator Set, Model NMG-112. The integral generator set powers the TCR-104 Refrigeration Unit during transit or whenever shore power is not available.
This system is used to transport hazardous and non-hazardous chemicals, pharmaceuticals, food products and beverages. Klinge Corp has been providing this model to companies around the world for nearly 30 years. Contact a Klinge Group Specialist Today!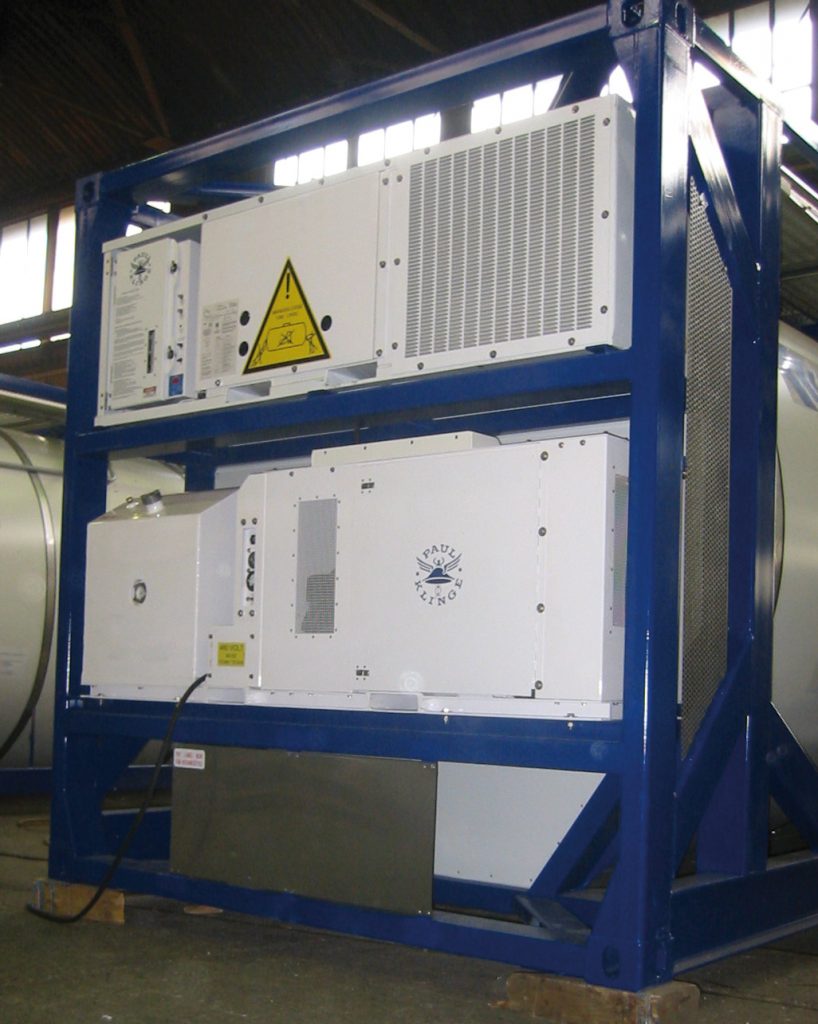 ADDITIONAL CHEMICAL REFRIGERATION OPTIONS:
OTHER HELPFUL RESOURCES: