MODEL NMR-171 & NMG-112
» Multi-temperature refrigeration offer separate freezer and fridge sections
» Moveable bulkhead separates two refrigeration zones
» Integral diesel generator set
» Designed and qualified to military standards
Klinge Group's 20ft Military Refrigerated Container offers multi-temperature zone refrigeration. The system has a moveable bulkhead to allow for separate fridge and freezer zones. The Military Refrigerated Container is equipped with a diesel generator set that powers the refrigeration unit during transport or food distribution in the field. Contact a Klinge Group Specialist Today to learn more!
The 20ft Military Refrigerated Containers are designed and qualified to a multitude of military tests including: Vibration, Category A1 and B2 Cooling, Category C0 Cold Climate, Driving Rain, Salt/Corrosion, and Power Source/Fuel.
Klinge Group's Military Containers have been used by Armed Forces around the world for the storage and transport of food, ammunition, and medicine. Klinge Group's military customers include the U.S. Military, United Nations, Danish Military, Australian Defense Force, Hungarian Military, and Austrian Military.
PHOTO OF THE 20FT MILITARY REFRIGERATED CONTAINER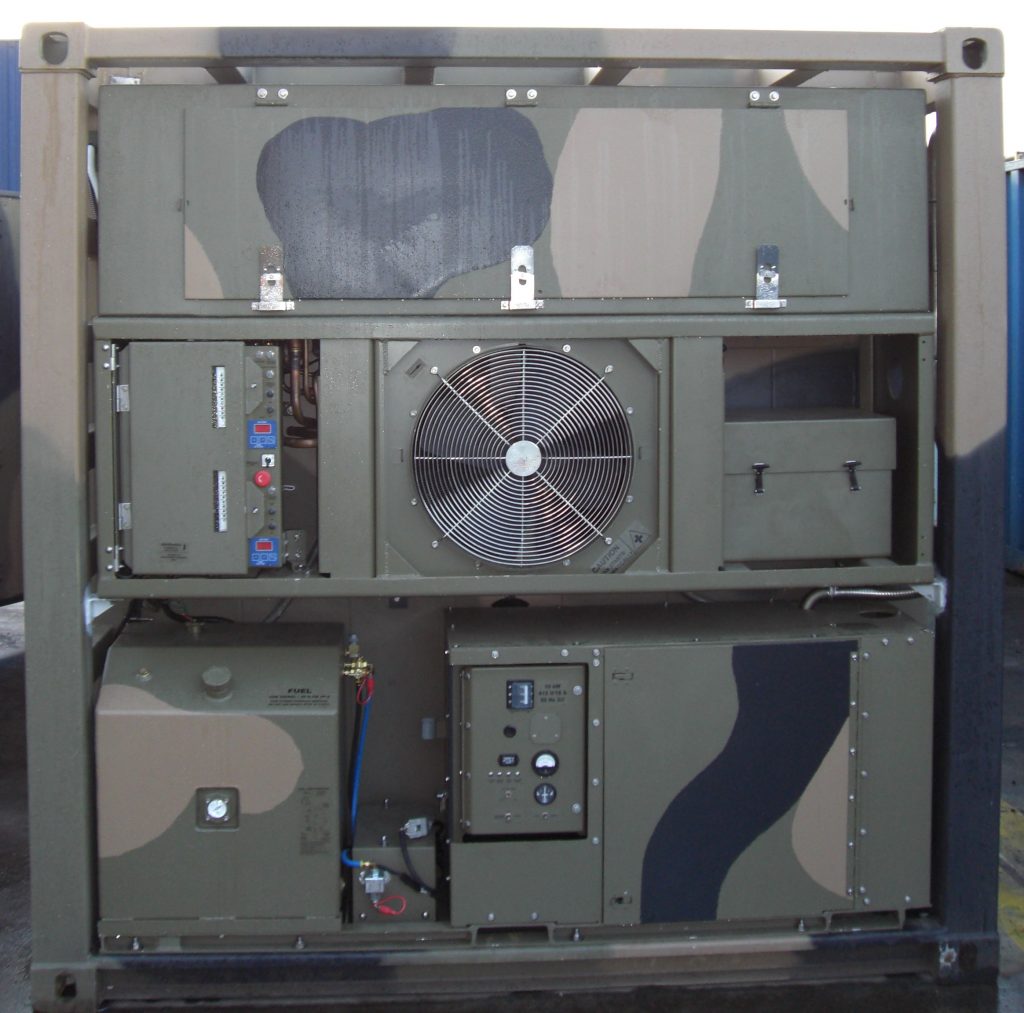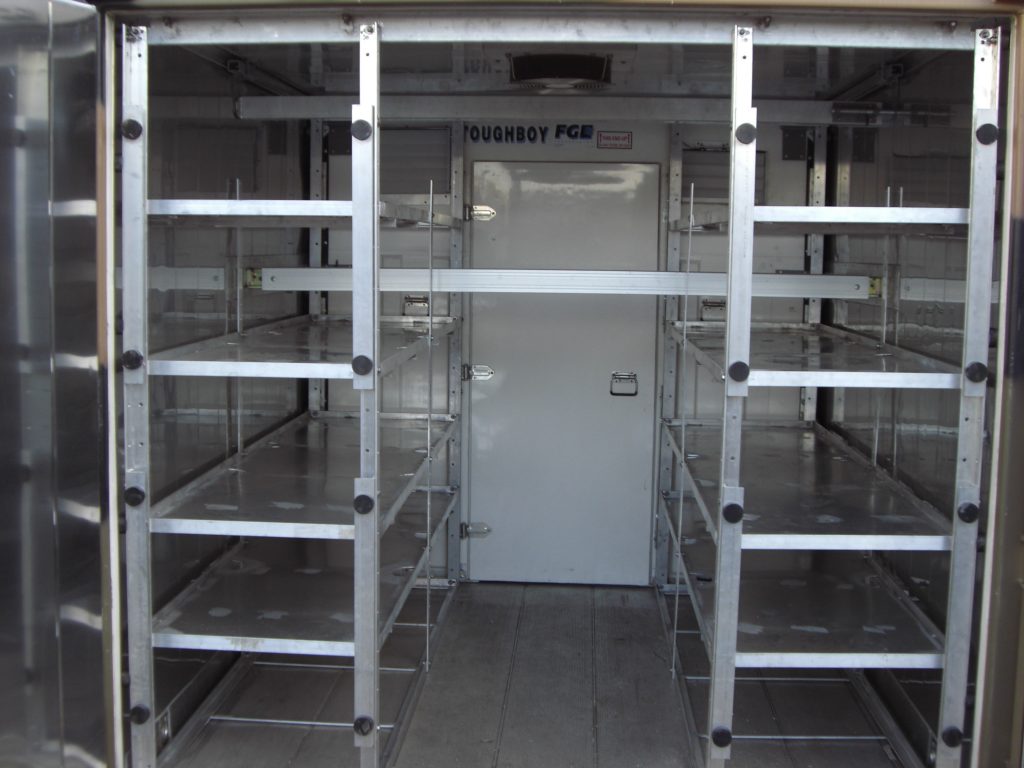 ADDITIONAL FEATURES OF THE 20FT MILITARY REFRIGERATED CONTAINER
» Multi-temperature refrigeration offering separate freezer and fridge sections.
» Moveable bulkhead can be stowed in either direction.
» Genset powers the refrigeration unit during transit or food distribution.
» Reefer unit and genset are separate units and can operate independently.
» Alarm system with blackout lighting in tactical mode.
» Easy operability—designed for use by cooks & soldiers.
» OPTIONS: Shelving, Dual voltage, air curtains, datalogger, GSM, and satellite communication system.