A global leader in the design and manufacture of specialized transport refrigeration equipment, Klinge offers customers vital options when standard products cannot fulfill their needs. Contact a Klinge Group Specialist Today!

Klinge Corporation was founded in 1984 as a spin-off of the Transport Refrigeration Equipment department of York International. Klinge has maintained and built on the high standards set by York International while constantly expanding our range of products.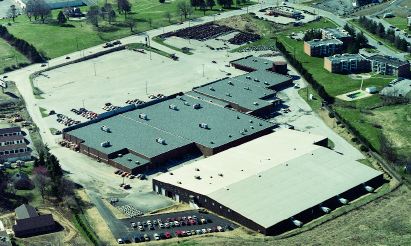 Klinge Group is the leading provider of specialized ISO refrigerated containers and generator sets in the world. Klinge's customized designs offer customers robust alternatives to standard, mass-produced refrigerated containers which often cannot meet the requirements of harsh environments or stringent testing.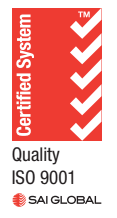 KLINGE CORPORATION MOVES TO NEW STREAMLINED PRODUCTION AREA
Klinge Corporation is proud to present its revamped and updated production area. Covering 54,000 square feet, the manufacturing space features newly painted floors, walls and ceilings and a new testing room, management offices, welding and fabrication areas are planned for installation in the next few months.
The production area is completely reorganized and streamlined for for higher capacity output. A new product transfer shaft has been constructed for easy movement from final assembly/testing to installation bays. To reduce dirt due to propane dust, all electric standups and forklifts are used.
TRADITION
Klinge is a family-owned business that was founded in 1984 as a spin-off of York Borg Warner. Company President, Henrik Klinge, began his career in the transport refrigeration industry in the early 70's as a test engineer and installer and working closely with his late father, Paul Klinge. In the late 70's, Henrik was appointed as the Danish member of the ISO committee to develop, draft and obtain approval for the ISO standard 1496-2 for refrigerated containers as well as ISO 10368 for standardization of the remote monitoring of reefer containers onboard oceangoing vessels.
Both Paul and Henrik traveled extensively as the global agents for York Borg Warner's marine transport division—a business they would later purchase and rename as Klinge Corporation. Following this acquisition, Paul remained in Denmark to manage other businesses (eventually being officially recognized by the Danish government for his contributions to trade in that country), and Henrik came to the U.S. to run Klinge, a company which does more than 85% of its business outside the U.S.
Continuing the family tradition, Allan Klinge joined Klinge Corporation in 2007 to lead the company's multi-million dollar contract with the Australian Defense Force. Mr. Klinge plans, develops, implements, and evaluates the organization's administration function and performance. He participates in the development of the corporation's plans and programs. Mr. Klinge is also responsible for directing and managing all sales and marketing activities for Klinge Corporation. He coordinates efforts between the sales and engineering departments; leads the development and implementation of marketing initiatives; and, helps to identify, design and implement new market opportunities, products and plans. Mr. Klinge joined Klinge Corporation in 2007. He previously worked at a research firm in Washington, DC. Mr. Klinge has a Master's Degree from Harvard University and a Bachelors Degree from Dartmouth College.
RESEARCH AND DEVELOPMENT – DESIGN TO CUSTOMER SPECIFICATIONS
One of the attributes that distinguishes Klinge Corporation is the fact that we focus on design challenges, whereas many of our colleagues concentrate on larger scale production of more standard transport refrigeration equipment. We pride ourselves in our proven and consistent ability to tailor products to provide our customers with the optimal solutions for their needs. Klinge's heavy focus on research, design, and engineering has cultivated innovative new concepts in the area of specialty transport refrigeration.
EXPERIENCE
For over 30 years, Klinge has combined their experience and engineering design expertise with innovative transport refrigeration and diesel power generation concepts to provide customers with a design that best meets their needs. The combination of our experience, research and testing has led to the development of products that are sophisticated in design yet easy to operate and maintain.
INTEGRATED LOGISTICS SUPPORT & PROJECT MANAGEMENT
Klinge Group is capable of operating as either a prime contractor or subcontractor on large military or government procurements. Klinge has an in-house Project Management Team, including Certified Associates in Project Management. In addition, Klinge has provided Test Procedures & Reports, Repair Parts Lists, Maintenance Analysis, and Technical Manuals compliant with military standards.
QUALITY ASSURANCE (ISO) AND CUSTOMER SATISFACTION
Klinge Corporation's Management System is certified to ISO 9001:2015. As a provider of dependable military and commercial products, Klinge is dedicated to continual product improvement and increasing customer satisfaction through its ISO-9001 certified quality assurance program. Klinge is dedicated to ensuring  that the customer receives the correctly configured product in a timely manner and that customer expectations are exceeded.