Model PFR-581 Z1
» ATEX Directive Group II, Category 2 equipment
» Reefer Unit will be certified to the ATEX Directive for equipment used in potentially explosive atmospheres
» Containers certified to DNV 2.7-1 are available
» Designed for Zone 1 Hazardous Locations
» Designed to withstand the harsh conditions of the Offshore industry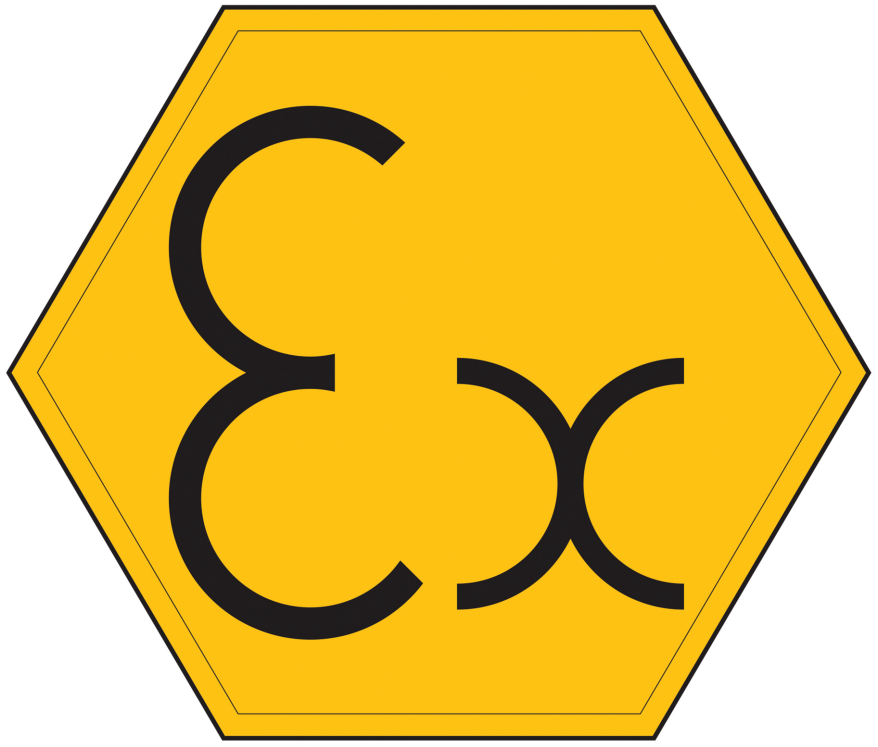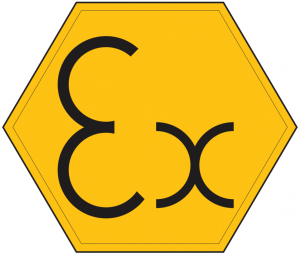 Responding to the growing demand for ATEX Directive certified equipment, Klinge Corporation is launching their new Group II, Category 2 Explosion-Proof Refrigerated Container.
The Explosion-Proof Refrigerated Container, Model PFR-581 Z1, is certified to the ATEX Directive which contains stringent safety regulations for equipment used in potentially explosive atmospheres. The system offers a high level of protection in dangerous operating conditions or areas with frequently occurring disturbances.
Group II equipment is intended for use in places likely to become endangered by explosive atmospheres. Category 2 equipment is designed for areas in which explosive atmospheres are likely to occur.
The PFR-581 Z1 is suitable for Zone 1 hazardous locations in accordance with EN 60079-10.
The ATEX Directive Group II, Category 2 refrigeration equipment is mounted to a container certified to DNV 2.7-1/EN 12079. The container certified to DNV 2.7-1 is designed to comply with the most stringent offshore regulations to ensure the safety of personnel working on oil rigs and oil tankers, as well as the environment.
Klinge Corporation also offers Group II, Category 3 equipment. This equipment is suitable for Zone 2 hazardous locations in accordance with EN 60079-10.
Understanding ATEX Directives
ATEX refers to two EU directives governing the equipment used in explosive environments, and the development of safe workspaces when risk is present. ATEX 137 contains specifications for protecting workers on the job, while ATEX 95 provides guidelines for manufacturers of explosion-proof equipment. ATEX is the most recognized global standard for these issues. First published in 2003, the most recent version was released in 2014, and it took effect in 2016.
ATEX differentiates between zones according to the level of safety risk they present. Zone 0 refers to environments where explosive gas, mist, or vapor is present continuously or for extended periods of time. In Zone 1, these risks are common but not regular, whereas in Zone 2 they are encountered only occasionally.
ATEX's expanded scope covers all equipment used in these zones, whether mechanical, electrical, or protective. Zone 0 and Zone 1 equipment must be certified by an independent, third-party auditor and is identified with the symbol EX.
As a result, all containers compliant with ATEX directives for use in Zones 0 and 1 must meet high safety and quality control standards. Even if you are not legally required to use an ATEX-compliant container, doing so can provide peace of mind and protection in the event of an explosion.
Industry Applications
The oil and gas industry is one of the largest markets for ATEX-compliant containers. The dangerous conditions encountered when working offshore or in pipeline operations makes clear the need for strict regulations and effective equipment. As well, these environments often involve harsh conditions that can compromise the effectiveness of poor-quality safety equipment.
Other industries requiring explosion-proof containers can include chemical processing and general manufacturing. In these and other applications, protecting workers without compromising productivity is key. However, any environment in which a high explosive threat is present can benefit from Klinge Corporation products.
Choosing the Right Equipment
Choosing the right equipment for use in an explosive environment starts with understanding ATEX directives, but it doesn't end there. To maintain productivity, you need to know that a potential refrigerated container will be reliable and easy to use, in addition to meeting your compliance requirements. That's where Klinge Corporation comes in.
We design our refrigerated containers for use in the most demanding conditions. ATEX directives provide guidelines for this, though we can customize any product based on your specific requirements. Count on Klinge Corporation for precise temperature control, low maintenance requirements, accessible, intuitive controls, and a range of other benefits.
Fill out the form or call +1 717-840-4500 to learn more. If you already know what you need, you can Request a Quote or Request Service from Klinge Group today!
Photo Of The Explosion-Proof Refrigerated Container (Model PFR-581 Z1)