Model TCR-109
Klinge Corp's Tank Container Refrigeration Unit, Model TCR-109, heats and cools the tank's cargo by circulating brine or synthetic oil around external cooling coils in the tank. The refrigeration unit is designed so the mechanical section fits on the side of the container and the electrical control box is at the end of the container where it is easily accessible when stacked at a terminal or onboard vessels. Contact a Klinge Group Specialist Today!
This system is used to transport hazardous and non-hazardous chemicals, pharmaceuticals, food products and beverages. Klinge Corp has been providing this model to companies around the world for over 30 years.
Photo Of The Tank Container Refrigeration Unit (Model TCR-109)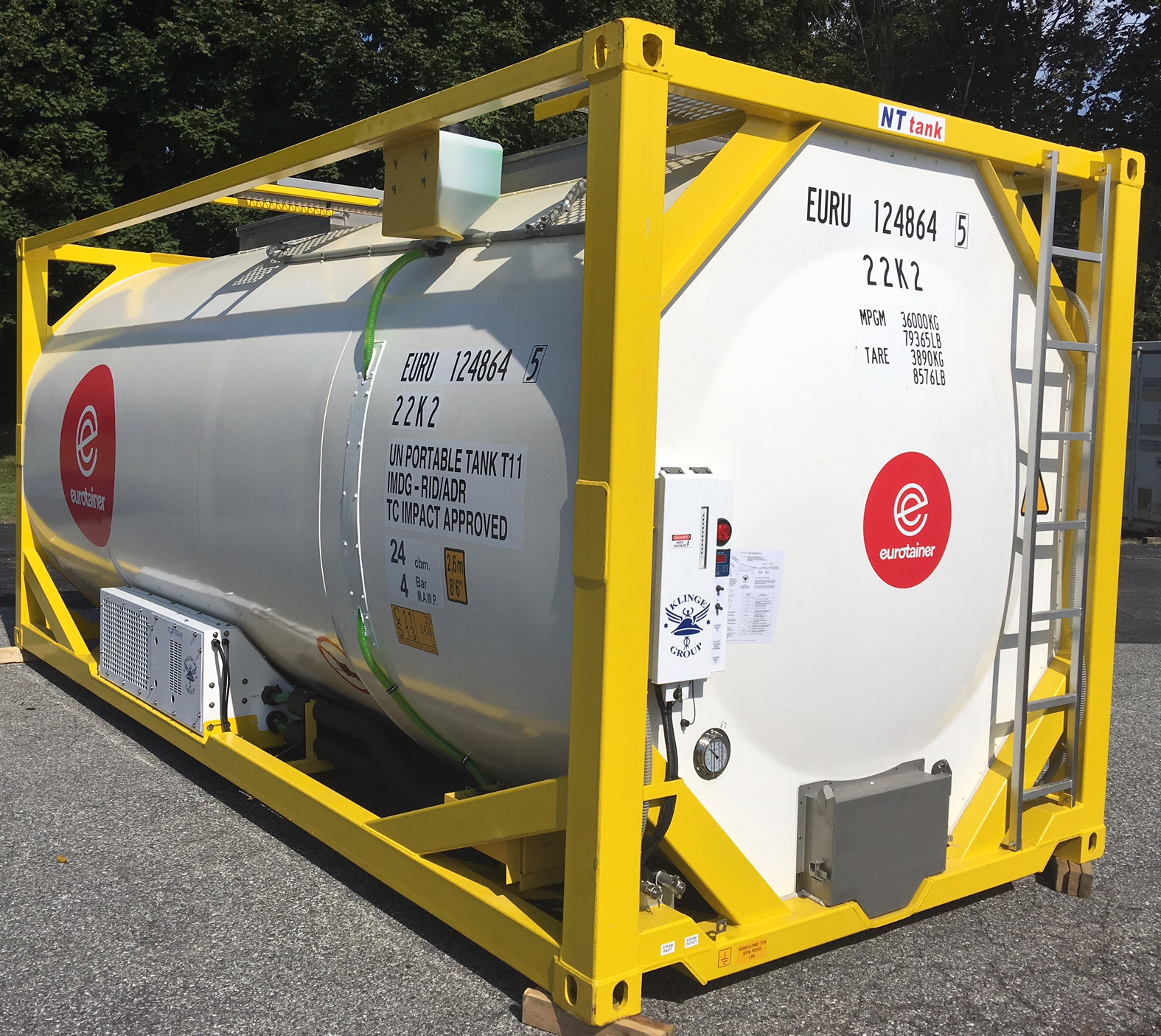 Features Of The Tank Container Refrigeration Unit (Model TCR-109)
» Refrigeration unit is compact and lightweight.
» Fits neatly alongside the tank container.
» Easily mountable / demountable.
» Components require low level of maintenance intervals.
» Copeland Scroll compressor offers superior refrigeration capacity and efficiency.
» MicroProcessor Controller (MPC), the most flexible and simplest to operate, yet still compact and reliable.
» Easy access chiller section door saves a tremendous amount of time in maintenance and repair.
» Noise level will not exceed 78 dB (A) in 250, with refrigeration unit fitted on the container, when measurement is taken in front of the unit 47 in (1.2 m) above bottom and 23 ft (7 m) distant.
» Able to be installed in a number of configurations
Fill out the form or call +1 717-840-4500 to learn more. If you already know what you need, you can Request a Quote or Request Service from Klinge Group today!